Advantages of print advertising
In the age of digital technologies, an increasing number of companies choose digital channels for their communication and marketing. In the modern world people face this digital information in every single day and in large quantities. Therefore, print advertising has only increased its value and influence – it can be touched and felt, it is more pleasant to read it, and it can be kept for a long period of time if it has sentimental value.
Details evoke the feeling of quality
For us, attention to details is of utmost importance. Print advertising conveys not only visual information but also allows to feel the paper's texture, its quality and other elements. Contrary to digital print, print advertising provides enhanced possibilities for communication with potential client, which means that is creates an added value to your brand.
A wide range of print advertising products
Printing house REGRAFAS offers a wide range of print advertising – from a simple brochure or banner to exclusive food menu or products' catalog. Printing capabilities, new technologies, and experience allows us to offer optimal, interesting and non-standard solutions.
Do you have questions?
Not sure, whether we will be able to produce what you need and want? Maybe you need a consultation or advice regarding what would be an optimal solution? Contact us and we will help you free of charge.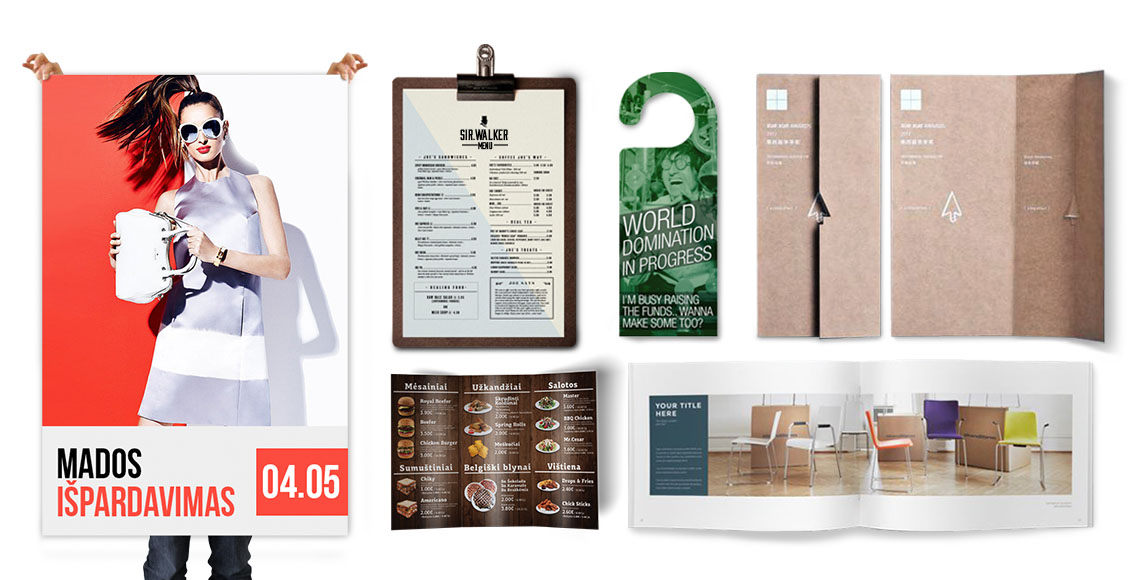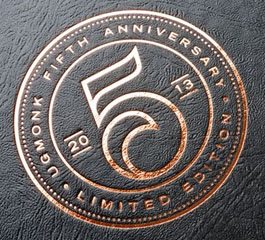 Foil printing
Full or partial covering of surface with foil in gold, silver or a different color, adds additional value to the production, since it creates an impression of quality and luxury.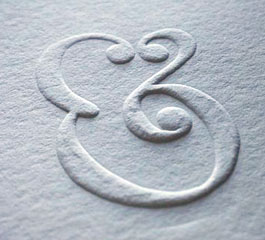 Emboss & Deboss
The elevation of relief of certain design elements adds variety to the product's appearance and is pleasant touch. These elevations are frequently associated with qualitative and luxurious products.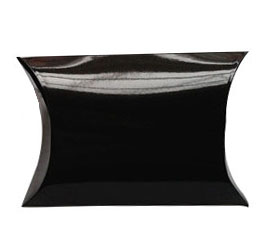 Lamination
Product's lamination with glossy or matte laminate increases product's protection from environmental effects. With the help of creative solutions, lamination can be used as a design element that emphasizes the effect you want to reach.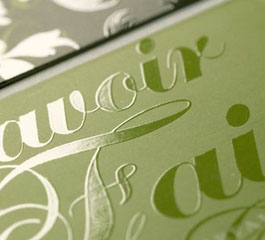 UV coating
Partial UV coating helps to visually emphasize the elements you want. Elements that are UV coated will be glossy and look brighter. The result can also be felt by touching the product, which can be also considered as an advantage that increases product's value.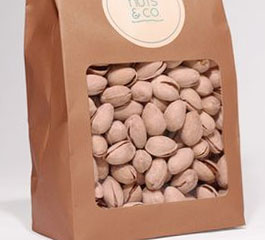 Window-making
Windows in a package enable the customer to see the real product, which increases the trust and motivates to buy it.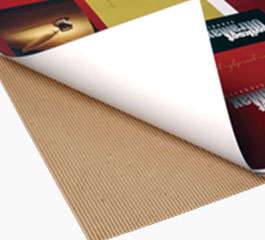 Sheet-to-sheet lamination
If a durable and stable packaging is needed, we can plaster your packaging made of thick cardboard with a high quality design layer.